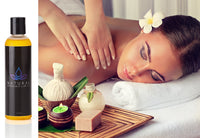 ---
Pure Body Oils, Sprays, & Essential Oils
Wholesale Prices | No Minimum | Order Now!
The Common Scents, Inc. offers an incredible selection of thousands of 100% pure body oils, perfume oils, fragrance oils, essential oils, roll-on bottles, and an amazing selection of bath & body products.
Choose from over 2,500 different Body Oils in Women's, Men's, Unisex, and Traditional & Exotic fragrances. All the same fragrances you know and love are also available in a vast collection of cosmetic products from lotion and candles to body wash and shampoo.
Notice:
The Common Scents, Inc. competes with the designer brands. It does not use their fragrances and is not associated in any way with the designer brands or their manufacturers. All trademarks are property of their respective owners. We are in compliance with the Federal Trade Commission's
Statement of Policy Regarding Comparative Advertising.